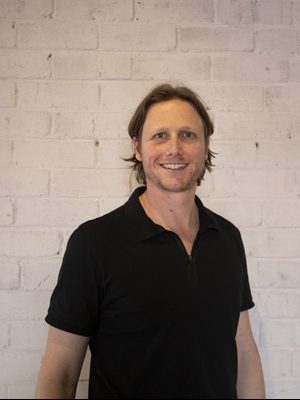 Osteopathy runs in Andrew's veins. From the early age of 14 he made a conscious decision to become an Osteopath after his Osteopath uncle successfully treated an on-going chronic ankle injury. Andrew takes a strong structural approach with his patients, with a keen interest in sports injuries and the appreciation of sports performance. He enjoys a challenge and welcomes problems that have been resistant to treatment. Andrew has worked in private practice environments all over the world. He was Clinic Manager of a multidisciplinary clinic in Central London where he treated babies through to the elderly.
Playing soccer for New Zealand developed his passion and insight into sports injuries. Coupled with a degree in Sports and Exercise Science, this has enabled him to work extensively with a wide variety of top athletes from different sporting backgrounds. His most notable role was Osteopath to the world's top golf professionals on the Ladies European Golf Tour, where he assisted the 2013 European Solheim Cup winning team. 
Andrew is registered with all major healthcare providers.